Making Realty Dreams A Reality.
Your go-to Singapore real estate expert
Property Market Insights, Trends and Analysis
Asset Health Check, Valuation and Advice

Personalised Realtor Services


Is your property taking too long to sell?
We offer on-the-ground experience and proven strategies that will help you achieve your objectives with a peace of mind.
5 Star Rated Realty Services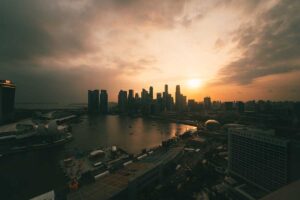 Piccadilly Grand Showflat is to be launched on 16 April 2022, Register now to book VVIP Preview for Piccadilly Grand for Developer Updates.
Read More »
Property Asset Is A Necessity.
HeyJoles is ready to help.
Assets Portfolio Planning
We advise on investment opportunities and risks based on individual budgets and requirements.
Get invitations to exclusive previews of star-buy new project developments in Singapore.

Feeling lost on property financing or legal matters? We have the right resources to help you.

Proven track record for buying, selling, or rent of residential and commercial properties.
Property Health Valuation
Exclusive home reports of real-life valuation and selling strategies of your property.

One-stop solution on movers and storage whether you are moving to a new home or relocating to another city.

With over a decade or experience servicing over 6000 customers.
Over S$348 billion of property valued transacted.
Our track records and accolades speak for itself.
Get A Complimentary Individual Home Report!
Find out the valuation of your property at no cost!
Get Started
Fill in your details and receive your complimentary home report in 7 working days.
What Clients Say About HeyJoles
Bought my first property within 5 days with the great help of Jolene!
She is attentive, patient and helpful (e.g. She would go beyond the extra mile to answer my queries as soon as she could, which really helped to narrow options, and eventually made my first purchase in less than a week!).
Well done Jolene! Keep up with your enthusiasm and positivity!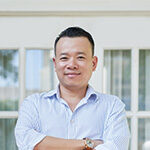 First met Jolene when she was introducing another launch. Subsequently, She followed up with me to assist me with my selling of my HDB flat. Jolene has been tireless and professional from day 1. She takes pride in her work and is passionate in helping her client achieve their objectives. She puts her clients' interest first and seeks to exceed their expectation. I will definitely recommend Jolene to anyone who is interested to buy or sell or rent their property.
As an overseas landlord, having an agent that we can trust is vital. I've found Jolene to always be very hard working, honest and to act in our best interests and in the interests of our property investment in Singapore. She has always gone the extra mile to help co-ordinate repairs to so we can maintain the property to a high standard. Being based in the UK, this would be almost impossible without her help. Most importantly, Jolene has always been able to secure good tenants for us with minimal void periods. I would not hesitate to recommend Jolene. We're lucky to have her!